Sadgati (The Deliverance)
1981, India. 52 min, Color, In Hindi with subtitles.
Summary
An untouchable Dukhi (an out-caste, played by Om Puri) approaches the village Brahmin to request him to set an auspicious date for his daughter's upcoming wedding according to the Hindu astrology. The Brahmin promises to perform the task in exchange of Dukhi slaving over household chores in return.

Already ailing and weak due to a recent fever, Dukhi agrees and begins with cleaning the Brahman's house and stable. When he is asked to chop a huge block of wood, Dukhi's anger increases with each blow. Working in scorching sun, hungry and malnourished, the he dies. The corpse lies close to the road used by the Brahmins to go to the village well. The untouchables shun it for fear of police investigation. What can be done with the corpse of an untouchable that no one will touch?

Late in the evening, when no one looking, Brahmin ties a noose around its ankle, slides it out of the city limits and sprinkles holy water on the spot on the road to cleanse it of the untouchable's touch.
Awards
Special Jury Award, New Delhi, 1981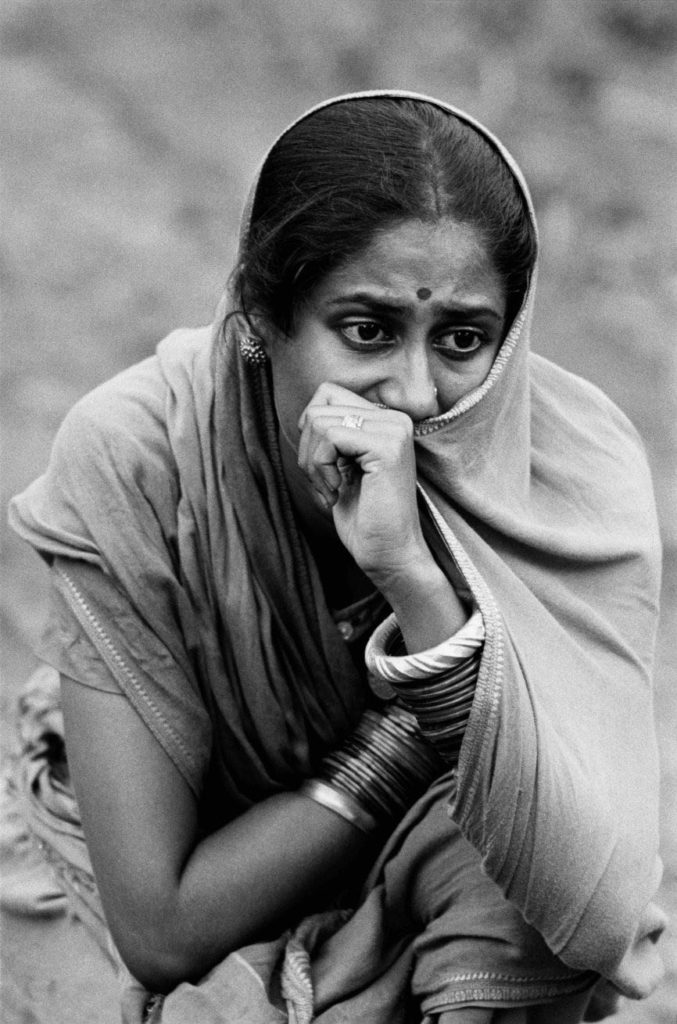 Credits

Producer:
Doordarshan, Govt. of India (Indian National Television)
Screenplay & Direction:
Satyajit Ray, based on the short story: 'Sadgati' by Munshi Premchand
Cinematography:
Soumendu Roy
Editing:
Dulal Dutta
Art Direction:
Ashoke Bose
Sound:
Amulya Das
Music:
Satyajit Ray

Cast

Dukhi Chamar:
Om Puri
Jhuria, Dukhi's wife:
Smita Patil
Dhania, Dukhi's daughter:
Richa Mishra
Ghashiram, the Brahmin:
Mohan Agashe
Lakshmi, Ghashiram's wife
Gita Siddharth